A few weeks ago, I had the honor of sharing space with a manatee while cave diving. No, it wasn't in the cave. The manatee was enjoying the constant 72 F spring water to warm up during the chilly day. I, on the other hand, was using the run to get to and from the Devil's Cave system at Ginnie Springs. This isn't the first time I have had the opportunity to observe these magnificent creatures in their underwater world. Earlier in 2018, I snorkeled with manatees in the Crystal River. Yet another perk of living in Florida. Regardless, their beauty and grace never cease to amaze me.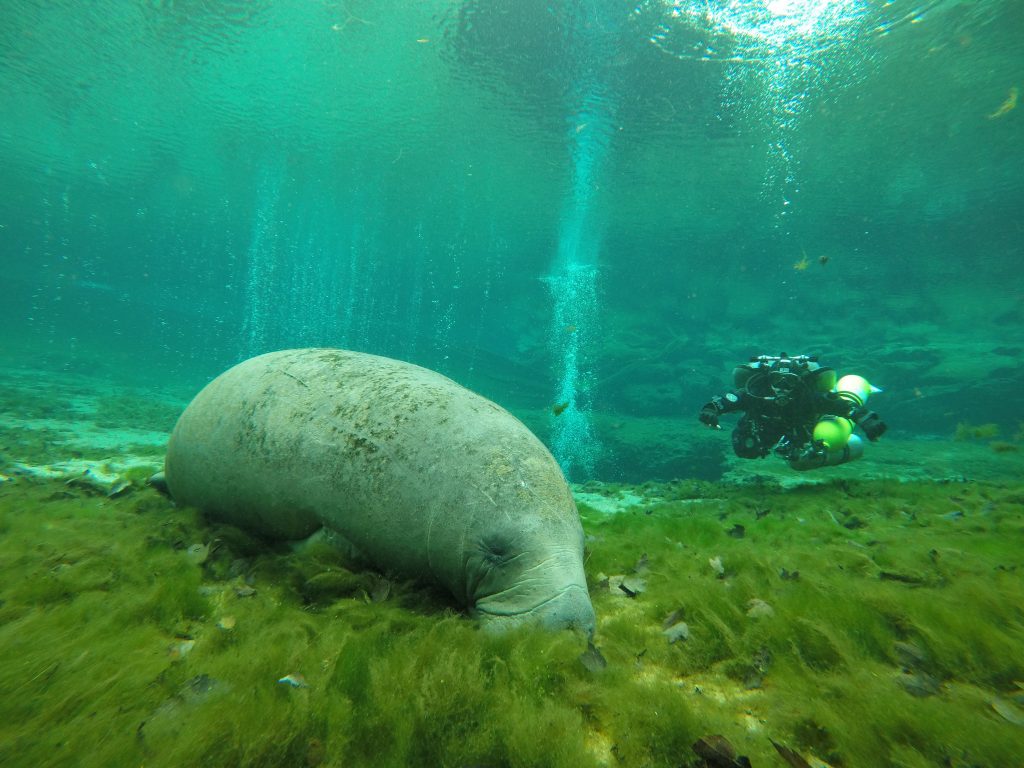 Unfortunately, these last 12 months have not been the greatest for manatee conservation. A total of 804 manatee deaths were documented in 2018 by the Florida Fish and Wildlife Conservation Commission (FWC). Of those 804 deaths, 119 were killed by boat strikes, breaking the 2016 record of 106. On the Gulf Coast, a large Red Tide algae bloom killed 91 manatees, and is thought to have possibly killed an additional 118. furhtermire, perinatal deaths and cold stress fatalities contributed to the loss. All of which a year after the U.S. Fish and Wildlife Service announced the downlisting of the Florida manatee from endangered to threatened.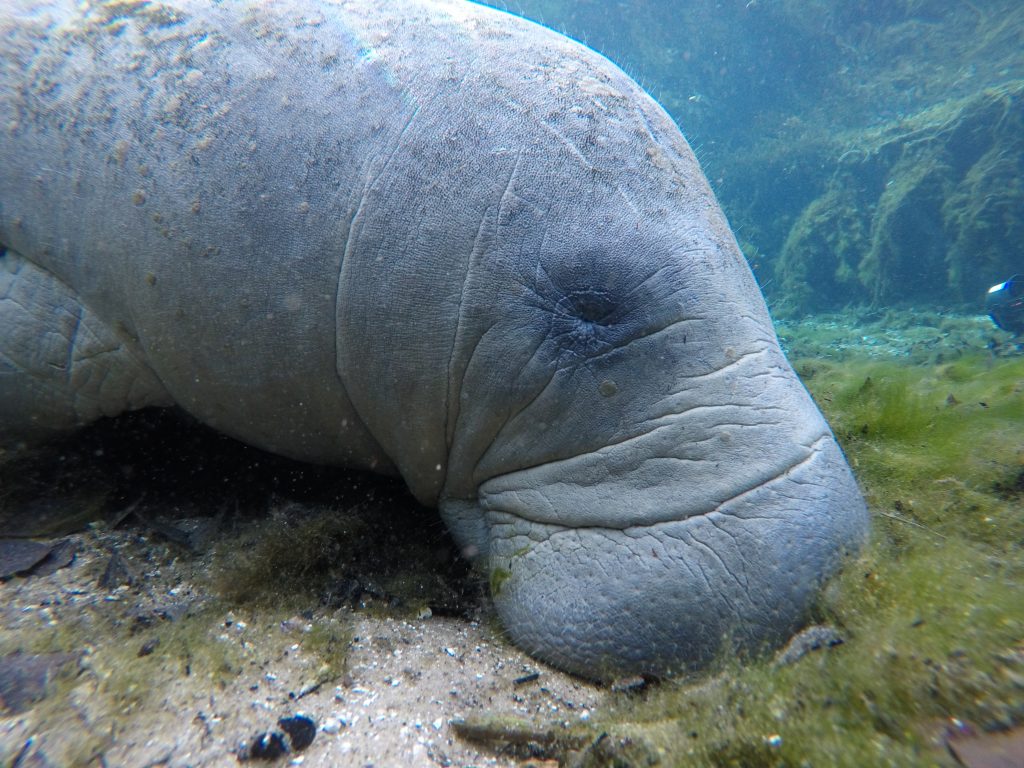 Conservation organizations working with FWC completing aerial surveys of manatees in January 2018 concluded the total Florida population to be ~6,100 individuals; down from the 6,620 spotted the previous year. Florida lost roughly 13% of their manatees in just 1 year. With these new data, biologists anticipate 2019 surveys to show manatee numbers dropping below 6,000 for the first time since 2015.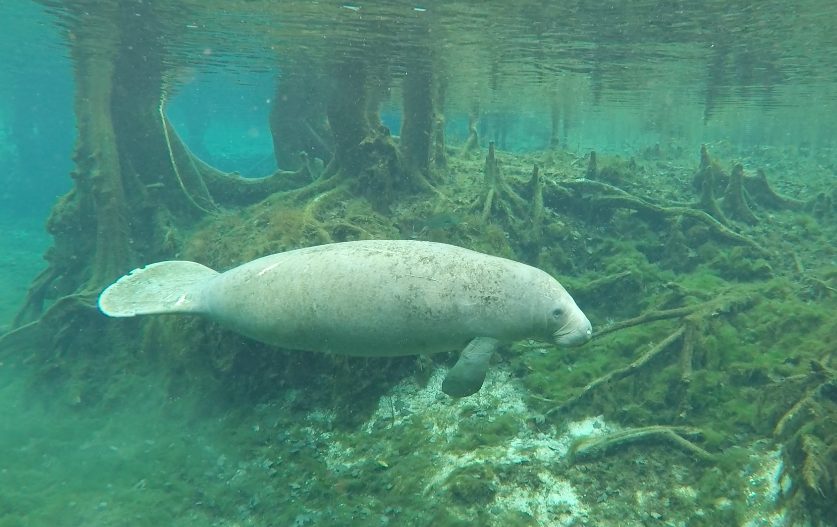 Of all the contributing factors to manatee deaths, boat strike is the most preventable. FWC along with conservation organizations like Save the Manatee encourage boaters to slow down and obey posted speed zone signs, particularly this time of year. Mariners should be vigilant to look for signs that manatees are nearby. Sea grass beds in shallow areas are a favorite place for manatees to graze. Because of this, boaters should avoid these spots and stay in deep-water whenever possible.
In addition, fishermen are asked to be mindful of their monofilament line, nets, hooks, and other related debris while in or around the water. Like other wildlife, manatees can get entangled in or ingest such items that can result in serious injury or death.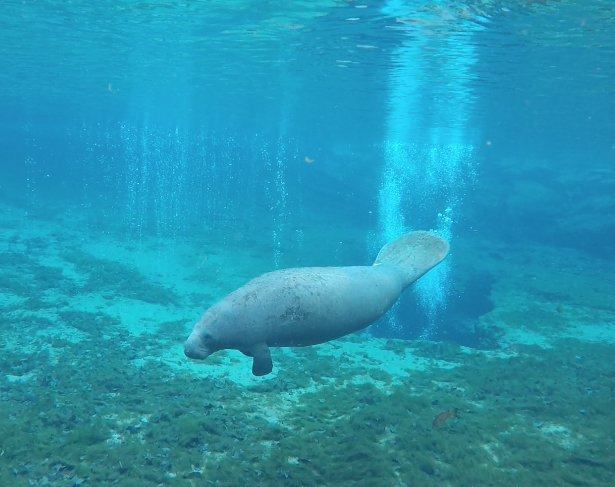 I can't imagine anyone would want to intentionally injure or kill such an amazing animal. The fishermen and boaters I have met care a great deal about the wildlife and wild places they visit. Success conservation begins with education. Ensuring manatees continue to swim in Florida waters for decades to come will require a statewide effort from those native to our great state, and those just visiting. For more information please visit the following sites: FWC and Save the Manatee. If you see an injured or dead manatee please contact the FWC at 888-404-3922.